Executive Committee: 2023-2025
President: Eric Crump, Ringdale

Eric Crump is the Director of Strategic Alliances for RINGDALE, the inventor of FollowMe® printing and is based in Southwest Georgia. He leads and develops the strategic alliance activities with global OEM relationships and key industry analysts since 2014.  Crump started his imaging career at Lexmark with over 18 years of service.  The last seven years included an assignment leading the Europe, Middle East and Africa Marketing Team focused on MPS and Solutions based in Paris, Geneva and London. Today, Eric is an active member of his local community and is the unit commander for the Albany Young Marines, a youth program focused on leadership, teamwork and discipline.
Vice President: Barry Burress, Oberon Americas
Barry Burress currently serves as Vice President of Business Development with Oberon Americas.  Burress' prior roles have included a series of promotions within Virginia Business Systems, preceded by positions with Select Office Systems, Konica Minolta Business Solutions, and Minolta Business Solutions. Barry's rich experiences will enable him to contribute with a vast knowledge of service, sales and operations to the Association.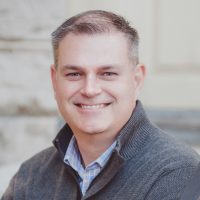 Treasurer: Mark Hart, ACDI
Mark Hart is the Vice President of Marketing and Business Development for ACDI. He is responsible for initiating and cultivating key business relationships to help grow revenue in the OEM and dealer channels. Prior to joining ACDI in 2013, Hart served at Lexmark for over 16 years in various leadership roles. His responsibilities ranged from software development to playing a pivotal role in the development of Lexmark's Business Solutions Dealer channel. He has proven critical in the development of ACDI's growing product portfolio, including ACDI Energy Services. Hart has also overseen the expansion of the company's brand into Canadian and Latin/South American markets.
Secretary: Robin Fonck, GreatAmerica Financial Services
Robin Fonck, Director of Strategic Technology at GreatAmerica Financial Services, is responsible for the introduction and continual improvement of integrations that automate the transfer of important information between GreatAmerica and its partners in order to make business easier for GreatAmerica customers. Prior to that, Robin served as Contract Management Operations Leader, and was  responsible for the overall strategic direction of the Contract Management Team. Robin is also Varsity Volleyball Coach for a local 5A high school. 
Join Us as a member or learn more About
Become a member of the MPSA Now
Start receiving the benefits a whole community can provide