Choose the right type of membership depending upon your involvement in the MPS industry. 
$200 Annually Limited time offer – first 6 months free!

Individual Memberships
Our Individual Membership program is designed for MPS professionals who are involved in any aspect of the MPS industry.
Benefits of Individual Memberships
Stay abreast of MPS industry news

Engage with the MPS community

Take direction in your MPS career

Share MPS experiences and learn from MPS peers

Contribute to the MPS industry

Build the future of the MPSA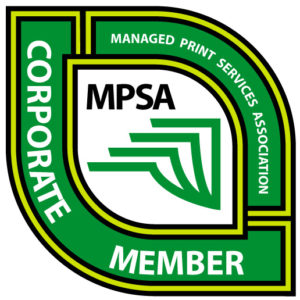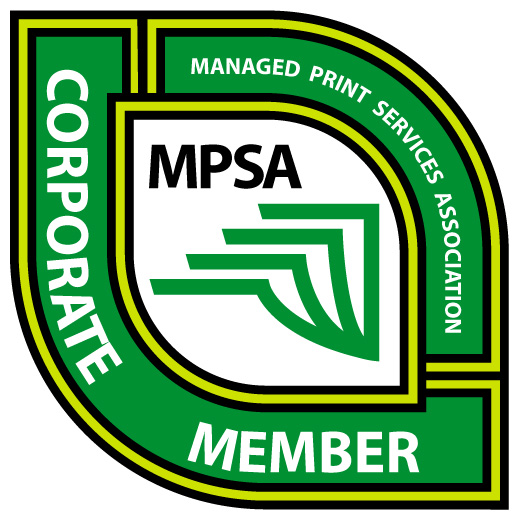 Corporate Memberships
As a Corporate Member, you get a direct connection to share your case studies and your product information with the MPSA's unique member community.
Benefits of Corporate Memberships
Gain visibility

Exposure throughout the MPSA website

Educate your team

Have the MPSA join your events

Complimentary individual memberships

Post press releases, white papers and case studies
- More than 600 members from 26 countries, representing 5 continents.
- More than 25 percent of our members are outside of the United States.
- 160+ companies representing areas in the MPS industry including:
Independent Dealers
Industry Consultants and Analysts
End Users
Service Solutions Providers (Break/Fix Service)
Software Solution Providers
Logistics Providers (Parts/Consumables)
OEMs and Manufacturers
What is Included in Each Membership​
Included in the membership
Not Included in the membership
Independent Dealers
Any Size
Access to member directory

Unlimited access to your organization for content, education, webinars, and podcasts

Eligible for annual MPSA Leadership Awards

Eligible for committee participation

Eligible for MPSA leadership positions

Obtain MPS certification for marketing to your prospects (coming soon)

Drive direction of managed print and ancillary services in the MPSA

One guest blog in newsletter and website (add'l for free based on availability)

Advertising for your own webinar in MPSA newsletter and on website

Your organization's press releases linked in newletter and available on website

Guaranteed guest speaking opportunity in one podcast annually

Ability to link to member's custom web page from MPSA site

Utilize end-user driven content and campaigns (coming soon)

One webinar annually to educate membership: Branded to your company

Branded featured products/services on website (twice per year)

One website banner advertisement for two months on website (Add'l months based on availability for $500/month)
Vendors & Consultants
Less than 10 employees
Access to member directory

Unlimited access to your organization for content, education, webinars, and podcasts

Eligible for annual MPSA Leadership Awards

Eligible for committee participation

Eligible for MPSA leadership positions

Obtain MPS certification for marketing to your prospects (coming soon)

Drive direction of managed print and ancillary services in the MPSA

One guest blog in newsletter and website (add'l for free based on availability)

Advertising for your own webinar in MPSA newsletter and on website

Your organization's press releases linked in newletter and available on website

Guaranteed guest speaking opportunity in one podcast annually

Ability to link to member's custom web page from MPSA site

Utilize end-user driven content and campaigns (coming soon)

One webinar annually to educate membership: Branded to your company

Branded featured products/services on website (twice per year)

One website banner advertisement for two months on website (Add'l months based on availability for $500/month)
Vendors
10 or more employees
Access to member directory

Unlimited access to your organization for content, education, webinars, and podcasts

Eligible for annual MPSA Leadership Awards

Eligible for committee participation

Eligible for MPSA leadership positions

Obtain MPS certification for marketing to your prospects (coming soon)

Drive direction of managed print and ancillary services in the MPSA

One guest blog in newsletter and website (add'l for free based on availability)

Advertising for your own webinar in MPSA newsletter and on website

Your organization's press releases linked in newletter and available on website

Guaranteed guest speaking opportunity in one podcast annually

Ability to link to member's custom web page from MPSA site

Utilize end-user driven content and campaigns (coming soon)

One webinar annually to educate membership: Branded to your company

Branded featured products/services on website (twice per year)

One website banner advertisement for two months on website (Add'l months based on availability for $500/month)
OEMs and Manufacturers
Corporate Membership
Access to member directory

Unlimited access to your organization for content, education, webinars, and podcasts

Eligible for annual MPSA Leadership Awards

Eligible for committee participation

Eligible for MPSA leadership positions

Obtain MPS certification for marketing to your prospects (coming soon)

Drive direction of managed print and ancillary services in the MPSA

One guest blog in newsletter and website (add'l for free based on availability)

Advertising for your own webinar in MPSA newsletter and on website

Your organization's press releases linked in newletter and available on website

Guaranteed guest speaking opportunity in one podcast annually

Ability to link to member's custom web page from MPSA site

Utilize end-user driven content and campaigns (coming soon)

One webinar annually to educate membership: Branded to your company

Branded featured products/services on website (twice per year)

One website banner advertisement for two months on website (Add'l months based on availability for $500/month)
Become a member of the MPSA Now
Start receiving the benefits a whole community can provide​